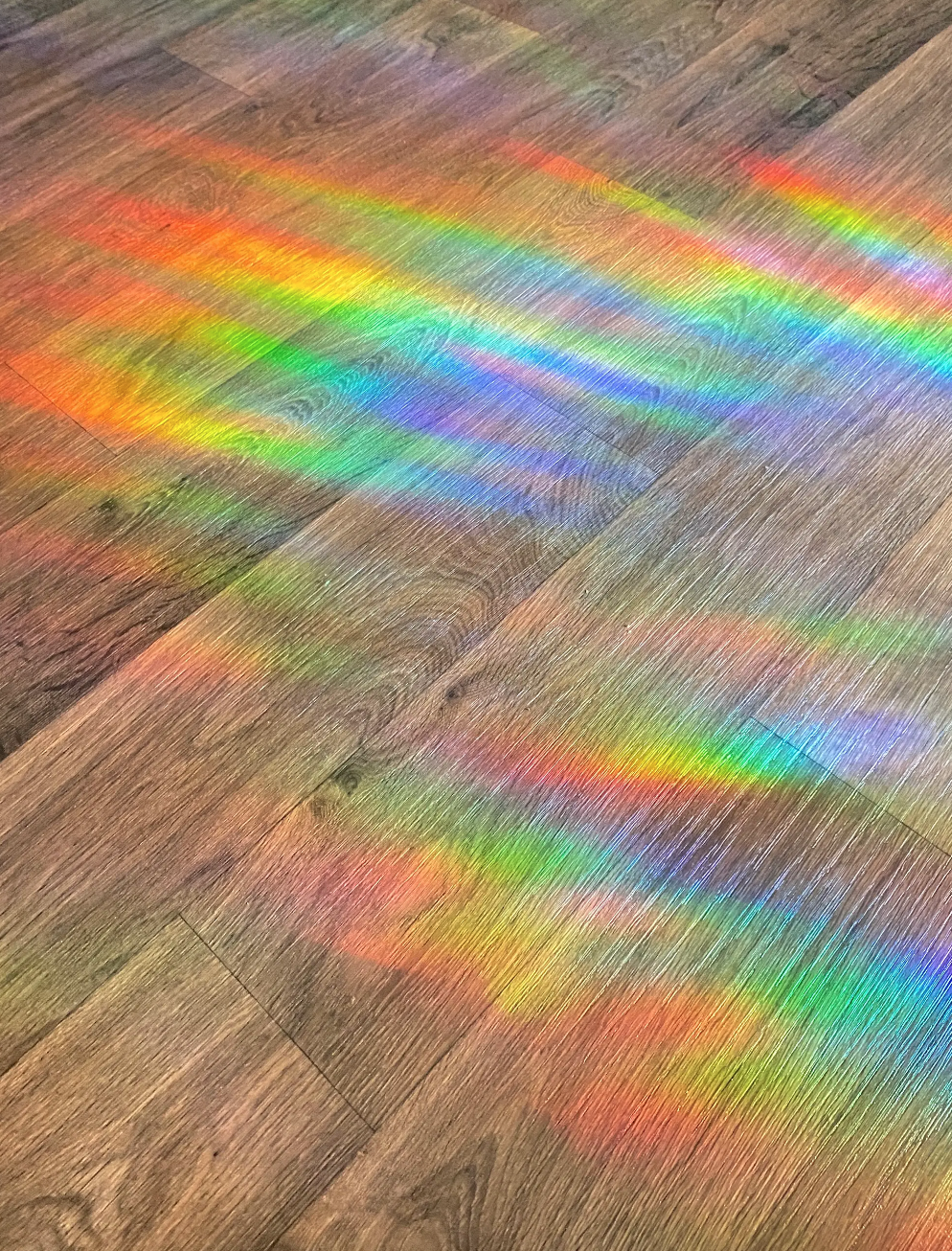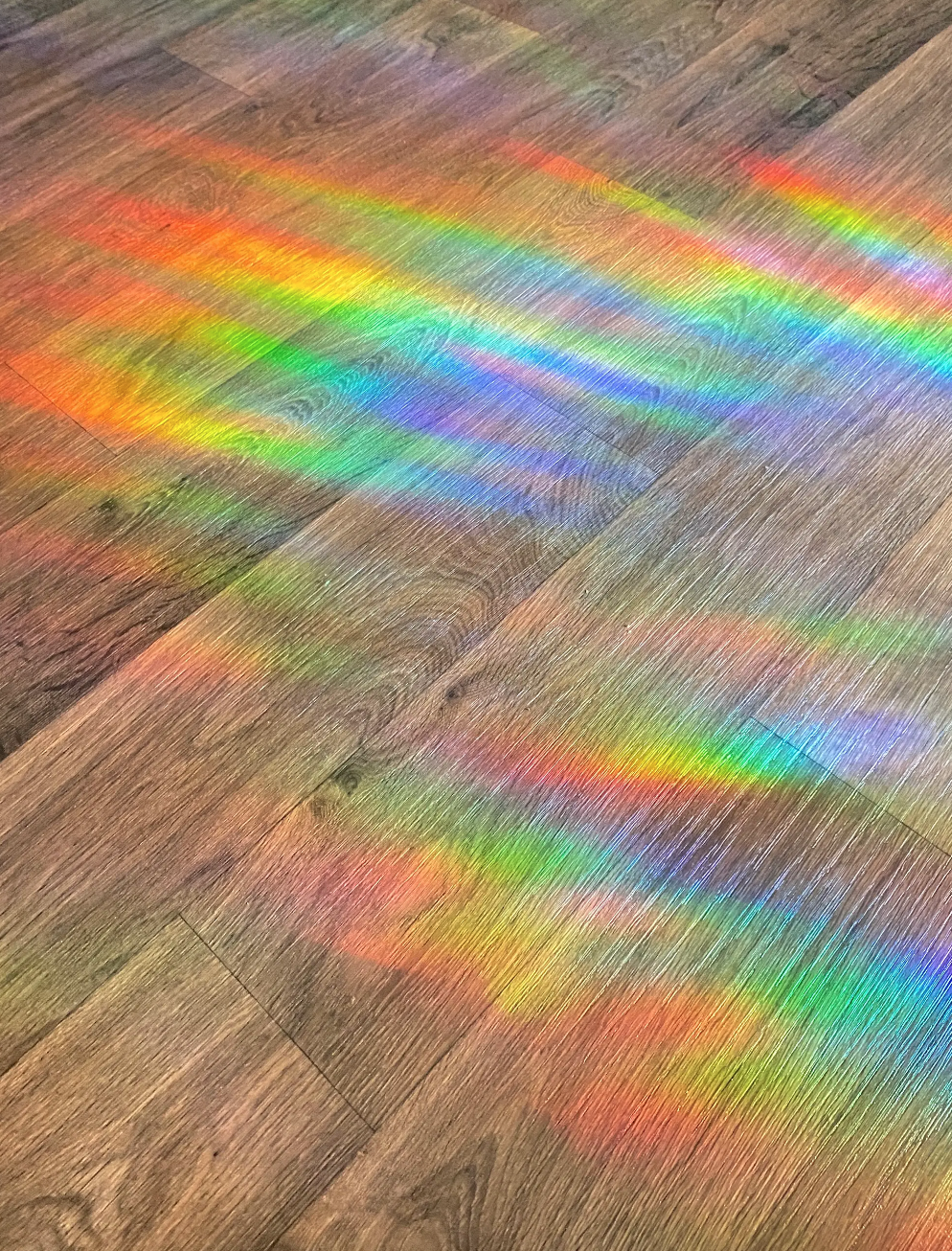 Sun Comic Suncatcher Window Cling

Place your Suncatcher decal on any window in your Home,Living room, kitchen, Office, nursery or any place you want to make rainbow.

Just, place your prism sun catcher decal in any window the light catches, and watch the sun create the rainbow.

Detial:
- 4.5 inch by 4.5 inch
-Make with Prismatic Window Cling And White Vinyl
APPLICATION INSTRUCTIONS:
Make sure you clean the surface you are going to place the static cling decal , and allow to dry fully before applying decal. Remove the backing and wet back of cling slightly, and stick to window. You can re-apply as many times as you like!

**Note: There amount of rainbows cast will vary depending on the time of day, angles and amount of direct sunlight.

Made in United States of America