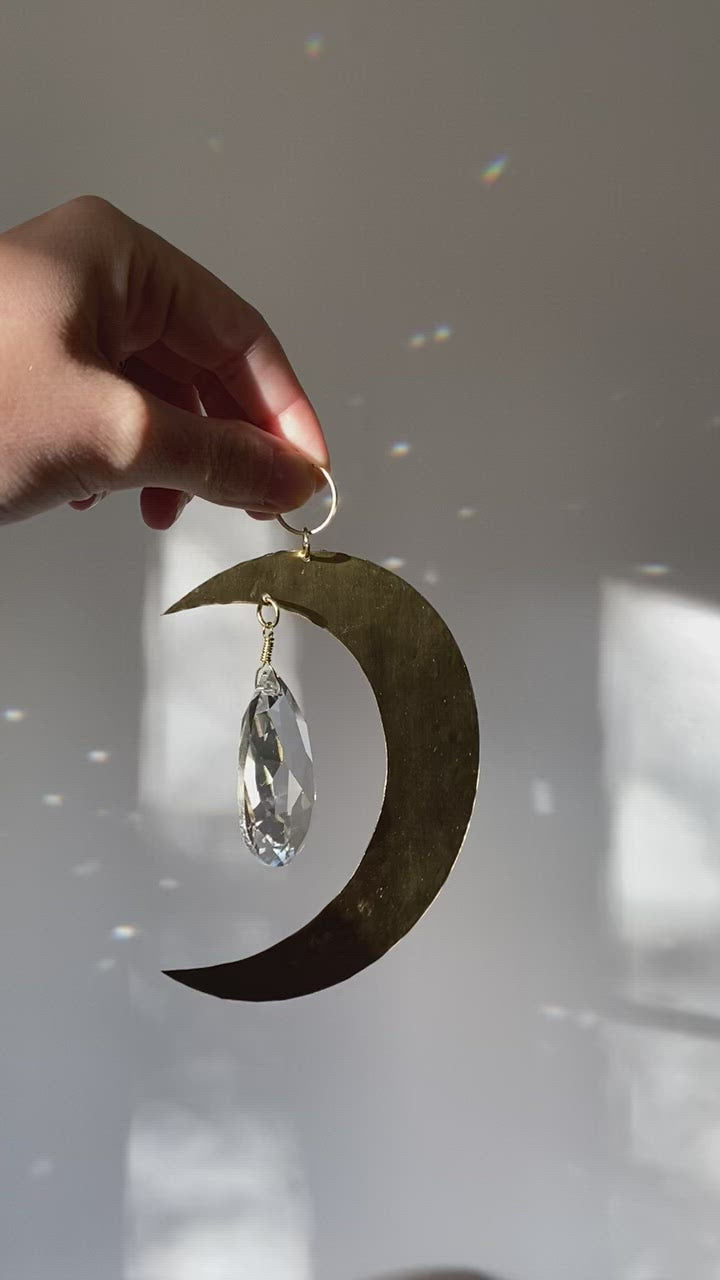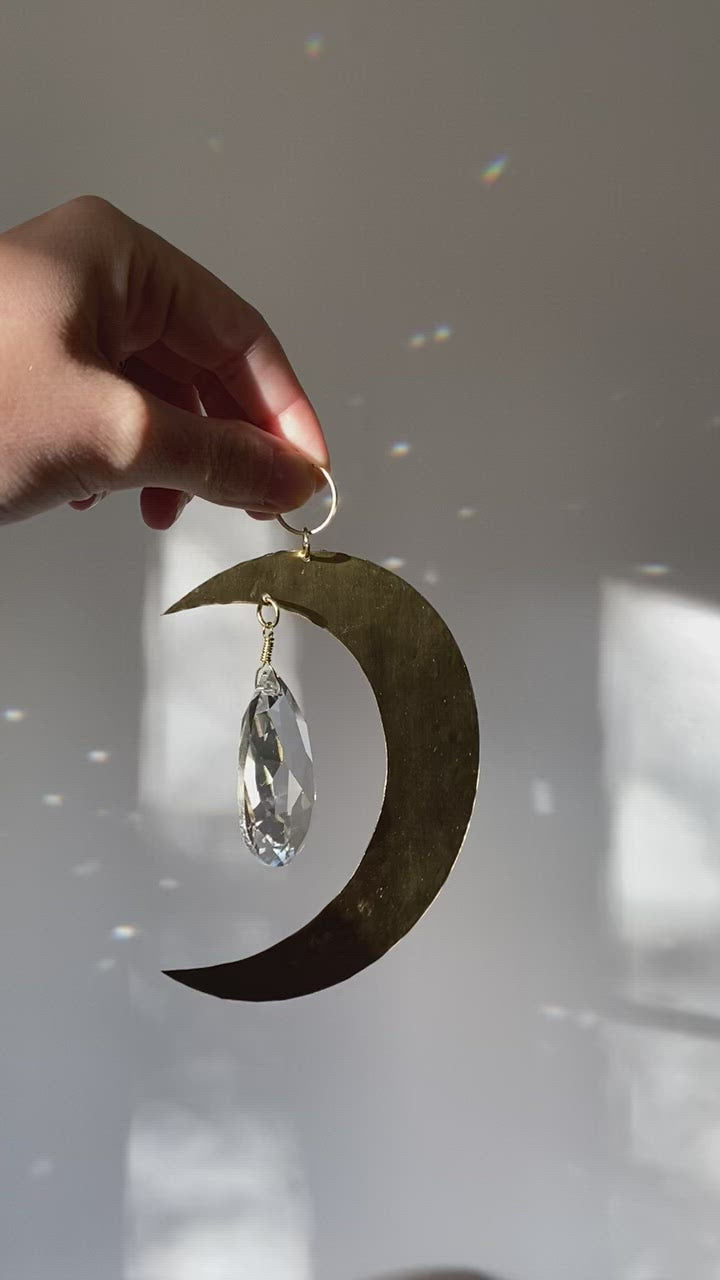 Artisan-crafted suncatcher made from hand-cut brushed brass sheet and vintage faceted crystal. Ready to hang.
Dimensions: roughly 7" at tallest x 4.5" wide.

Note from Maker:

Please note: our pieces are made by hand by our team of women artisans from hand-cut and hammered brass.
Slight inconsistencies, imperfections, and the natural beauty of brass and driftwood are what make our pieces unique.

Product notes:

Please be aware that raw brass naturally tarnishes over time; a paste of baking soda and lemon juice applied with a cloth will shine it back up in no time.

This is a wall hanging for decorative purposes; not intended for use as a wind chime.

Not recommended for outdoor use.

Made in United States of America